Markets and gardens are brimming with summer's favorite squash. And what a versatile veggie she is! We can spiralize it, slice it, hollow it out into a boat, grill it on a skewer, puree it into a soup and layer it into a strata. But sometime in the 1950s, the great idea came to put it into a muffin. Brilliant!!! It truly is a spectacular thing that so many things can be done with one simple green veggie.
I realized that our increased activity in the warmer months was cause for more satisfying lunches after the fact that on more than one occasion I would be cleaning up the lunch dishes or putting things away and my daughter would exclaim: "I'm still hungry, did you pack any more food?" And most of the time, I would say: "No." Note, I need to keep reminding myself…she is still growing!
Que the zucchini muffin. Sweet, but not too sweet. Filling, but not overpowering, and just a hint of chocolate to turn off the hunger pangs. I usually make zucchini bread, but who doesn't love the portability of a muffin for picnics, pools and other summer festivites? So I found this recipe from my recent go-to-gal for recipes. We are now 3-for-3 this week alone in recipes that I have made from Jenn Segal and the family raves about each and every one. She described this recipe on her website as needing only 35 mins and two bowls. Sounds perfect. Here is the recipe I used, from Jenn Segal.
The ingredients are below, but you will need to head over to Once Upon a Chef to see the instructions. Check out her Peruvian Roast Chicken too. It is to die for.
I opted for a mix half whole wheat and half regular flour to give the muffins a little more gusto, another tip she states you can do on her instructions.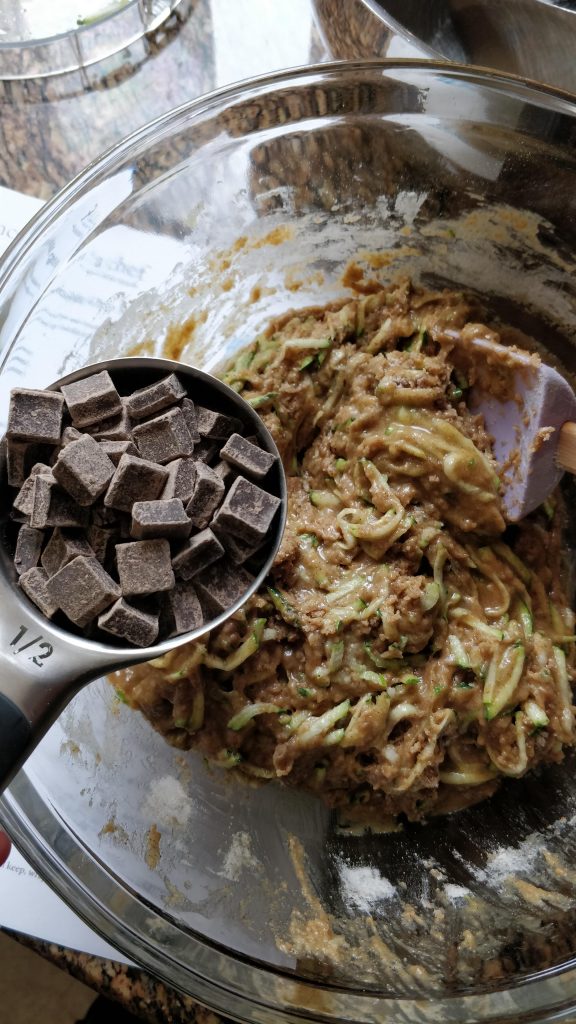 I used chocolate "chunks" instead of chips because it was what I had at the time, same for pecans.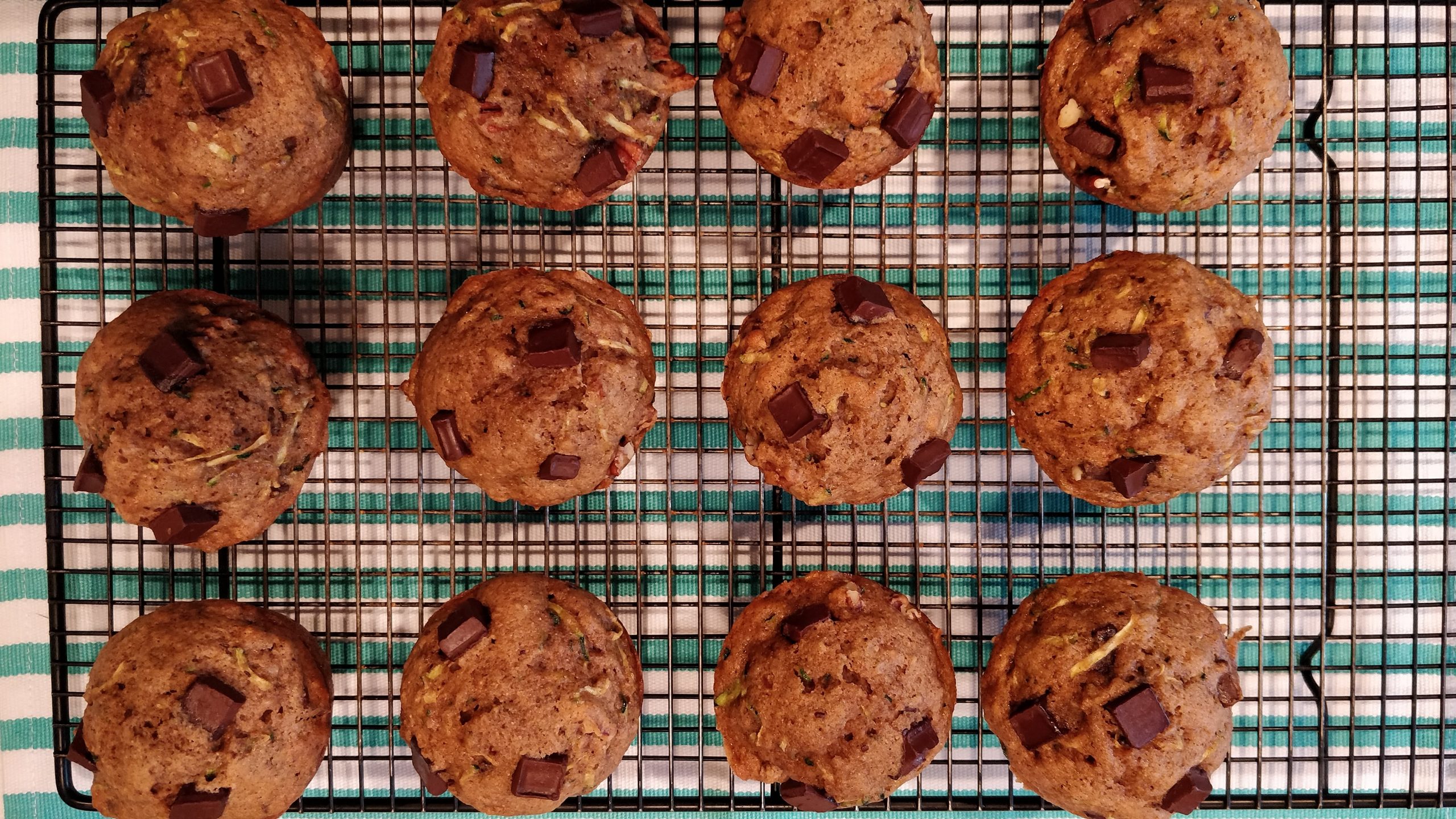 At exactly the 21 minute mark, the muffins came out of the oven in their own state of magical muffin beauty. A quick 10 min cool in the pan Jenn states, and they can come out.
Enjoy!