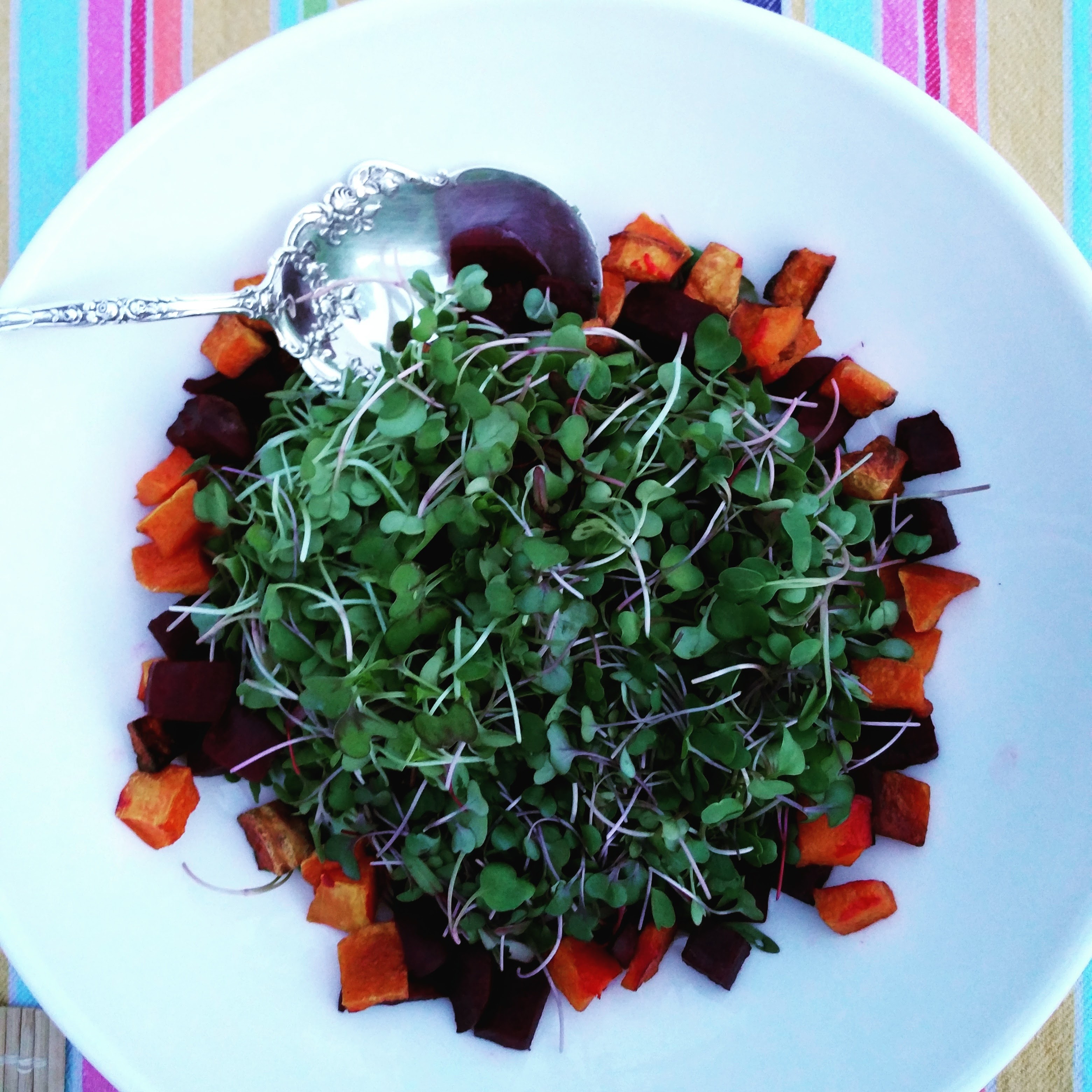 I love mixing fruit into my salads as much as I do vegetables. And I never buy bottled salad dressing. I make my own and use this dressing container.
But I love mixing up salads whenever I get the chance. The one below is a black grape, goat cheese, and fried onions atop a spring mix concoction. The dressing was a light, simple Dijon vinaigrette.
I am also working on a zucchini soup recipe. Stay tuned!