Welcome to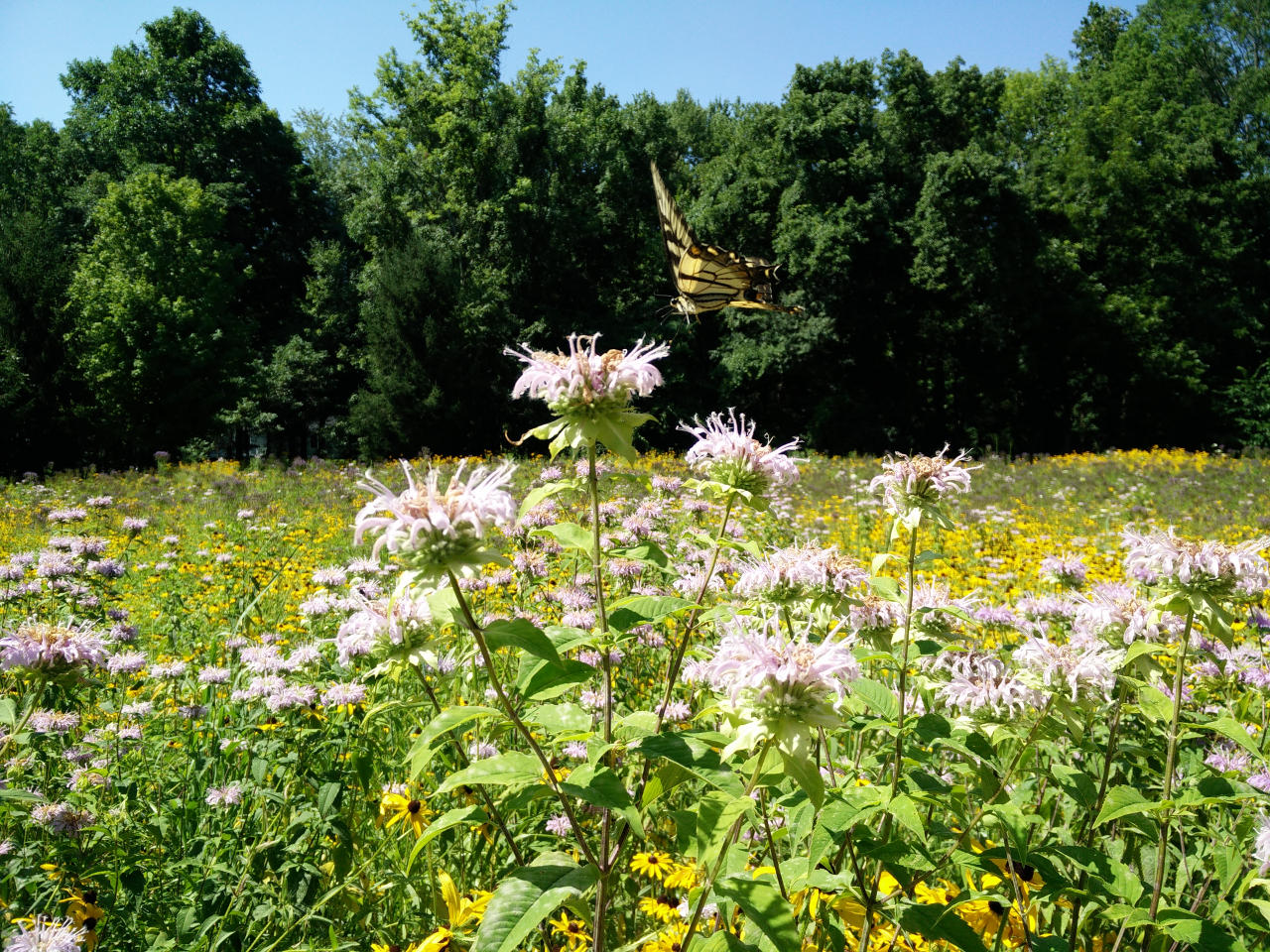 If you are wondering how to enliven your backyard with native wildlife and convert plain grass to majestic meadows, you are in the right place! If you're curious about native plants and rain gardens, you have found a good place to start. Ever since our journey began, we see new changes every season. New birds, new flowers, and more beauty.
We are slowly transforming sections of plain grass, or "green concrete", to a haven for birds, bees, butterflies and more. Among our small steps, bird boxes and native plants. Including a kestrel box, we have 8 next boxes on our property plus numerous hanging feeders. Behind our home you will find a 1-acre wildflower meadow (pictured above) which was once a grass storm water run off detention basin. Check out some of my blog posts to learn how we did what we did and what benefits we have gained from adding meadows and rain gardens and "going native". In the process of our improvements, not only did we increase the wildlife around our home, but our basement is also drier. We used to have a problem with water. But with the installation of a rain garden, we don't. Two of our feeders can be seen hanging below on our sweetgum tree with the meadow behind it.
The meadow in full bloom really peaks around early July. If you want to view the meadow through the seasons, check out the meadow gallery shots under Flutter By Fotos.
Here's a close up of what was blooming in early June:
And below is what was in bloom in late July, and yes most of it was above my head!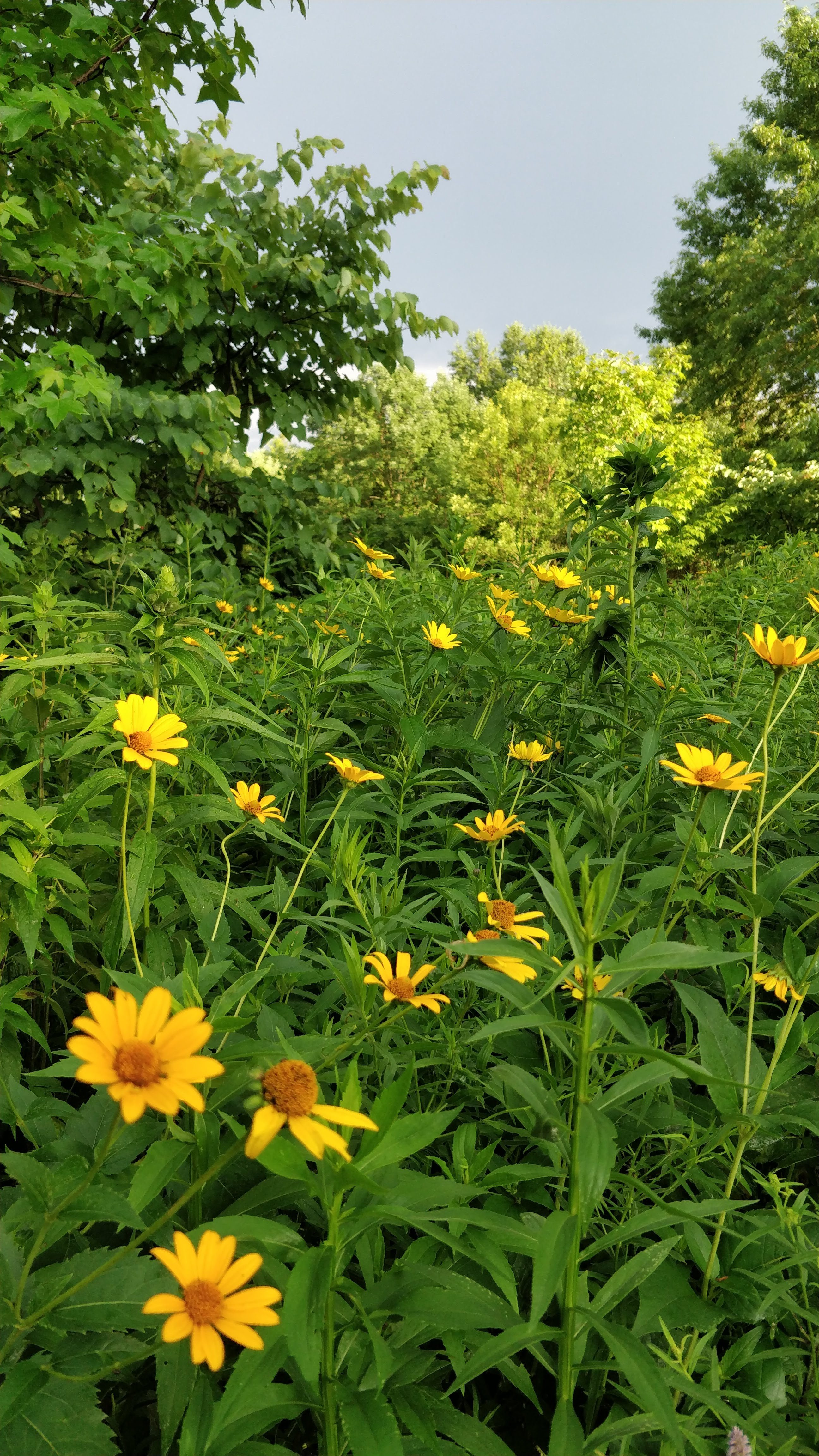 Below is what the meadow begins to do to ready itself for winter. We leave the meadow as is all winter long. Depending on the snow melt, and how wet the meadow is in spring, we then mow it in late March or April, leaving "habitat islands" throughout. Soon after, the tree swallows make their arrival from the warmer climates to breed and nest here. Then, the whole cycle begins anew.