Bill Pitts hoists a ladder onto his shoulder and steps into the wild.
Pitts, a zoologist with the New Jersey Division of Fish & Wildlife Endangered & Nongame Species Program (ENSP), walks through the waist-high meadow filled with grasses, milkweed, and other native plants on the Watershed Reserve and approaches a sky-high kestrel nesting box.
Read more about Pitts and the Watershed Institute in the above link.
Exciting news in the world of citizen science!!
In March of 2019 our family helped construct Kestrel boxes with the Friends of Hopewell Valley Open Space. You can read about that story which I wrote at the beginning of the COVID-19 pandemic and hence the An Uncertain Future title, here.
This month, we learned that the very box we built, which we signed the bottom with "The Bean's Best Nest" in honor of the book by the same name The Best Nest by P. D. Eastman has been a success. Baby Kestrels are doing well, and have been banded by the NJ Division of Fish & Wildlife for continuing research on the species. You can just barely see the writing on the bottom of the nest box. The Watershed was kind enough to let us know it was ours that made it into one of their many fields.
The nesting box is one of 50 installed in the county by Friends of Hopewell Valley Open Space (FoHVOS) as a Community Conservation project.
The future is looking a whole lot brighter for the American Kestrel
We are more more than thrilled about this exciting news. Here is another young Kestrel doing well at another area in the Pole Farm portion of the Lawrence Hopewell Trail where another FoHVOS box had been installed. My friend, Dan Robinson takes photo credit for this youngster.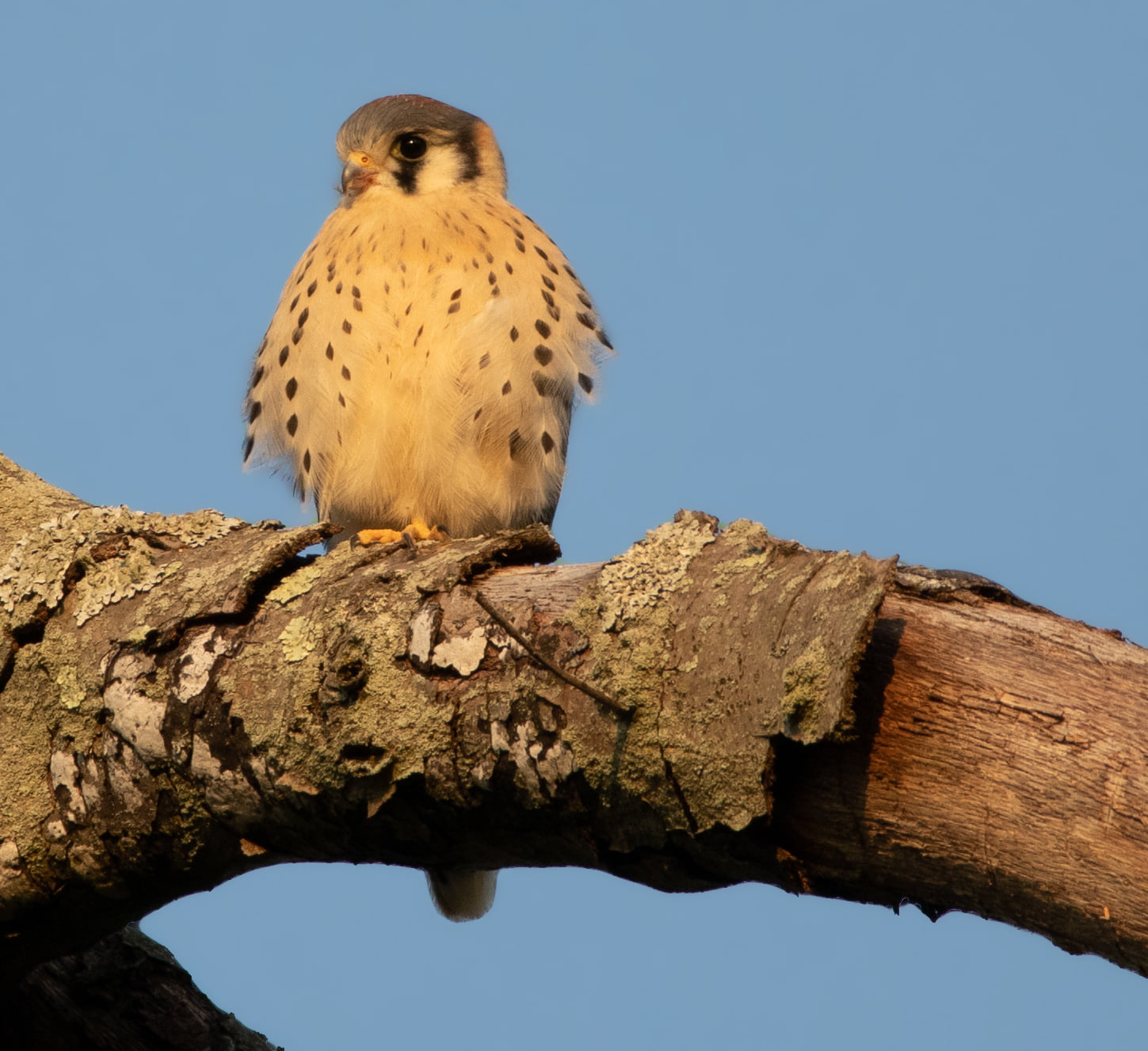 We will continue to do our part in citizen science to help monitor two additional boxes on another property in the Sourland Mountains at the Colonial Sportsmen's Club. Maybe next year, those will have young as well. We check bi-weekly from March through July for Kestrel activity but this year, none. Maybe next year we will find some fluffballs!
It's a big field, but we love the adventure of checking for Kestrels!